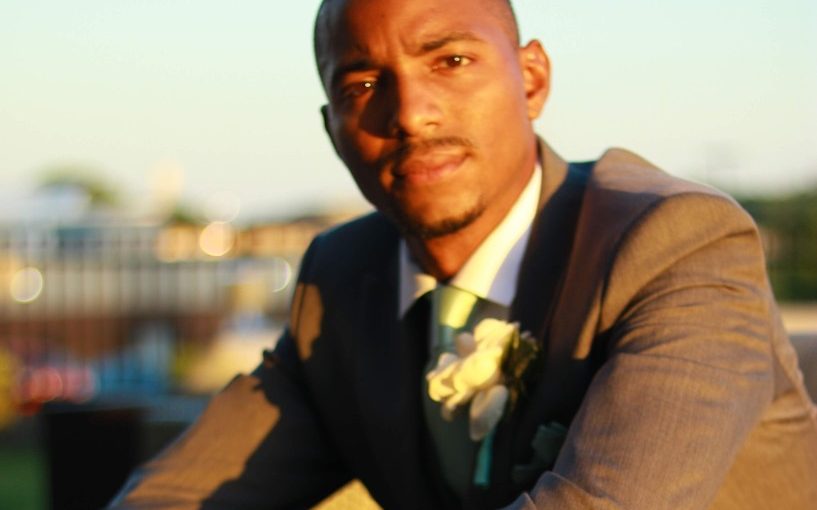 If you've noticed a tall, handsome man walking the halls of Lakewood every morning with a smile on his face and a warm greeting, there is a high probability you met Alan Davis. Alan joined the Crossroads staff in September as our Director of Marketing and Admissions. Every day, Alan makes it a point to be sure that all is in order, because after all, it's home, and he wants it to feel that way for the people he regularly tours here.
When Alan isn't building the Lakewood community, he is focused on family. Alan and his wife, Jacquelyn, have a 5-month-old at home, Rome Kane Davis. Before Rome was born, Alan and Jacquelyn traveled frequently for fun. They liked to play "flight roulette." They'd go to the airport and get the first flight out of town for the weekend. Now with the addition of his Son, they have a new partner for fishing, hiking, and camping.
Competitive by nature, Alan wants the best for his family. It may be part of the reason he is here. He was at Crossroads at Lakewood's Grand Opening in July and learned about our mission as a non-profit and our ties to Maranatha Volunteers International. That's when he said to himself, "I would love to work for an organization like this one day." Alan felt that here he could feed his passion for helping people. Welcome to Crossroads at Lakewood Memory Care, Alan. We are happy you are here.
FUN FACTS ABOUT ALAN:
He collects baseball cards, he is a shoe fanatic—he wears a size 15— and he is heavily involved in the stock market.