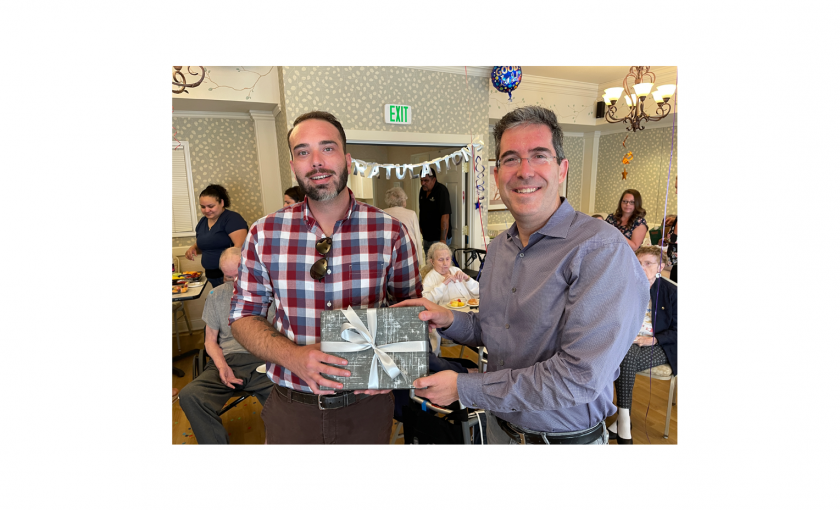 June brought tears of sorrow and joy to our Northglenn community. Residents were sad to learn that Cory Strauch had agreed to become Executive Director of Crossroads at Lakewood Memory Care.
Cory's supporters gathered in the Aspen room for a farewell and to congratulate him on his new position. Kenneth Weiss, Chief Operating Officer of Crossroads made the announcement, and while there was sadness at the news, the residents celebrated Cory's service with cheers and applause. Many donuts were enjoyed as well.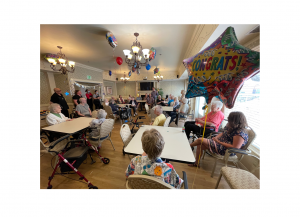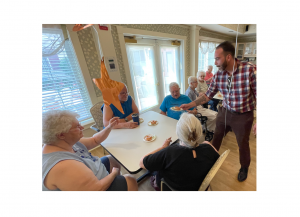 The tears of joy were evident as residents shed their masks in June. On Friday, June 25th, they gathered for the official "Trash the Mask" party. Gathering around a trash bin, masks met their final fate, and not a minute too soon. The words "good riddance" were uttered and tears of gratitude ran down cheeks as some expressed happiness that the masks did their job.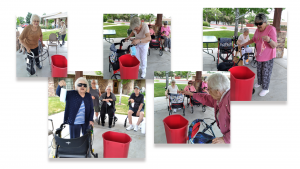 The party continued with Happy Hour and live music provided by Don "Cannonball" Coenen.