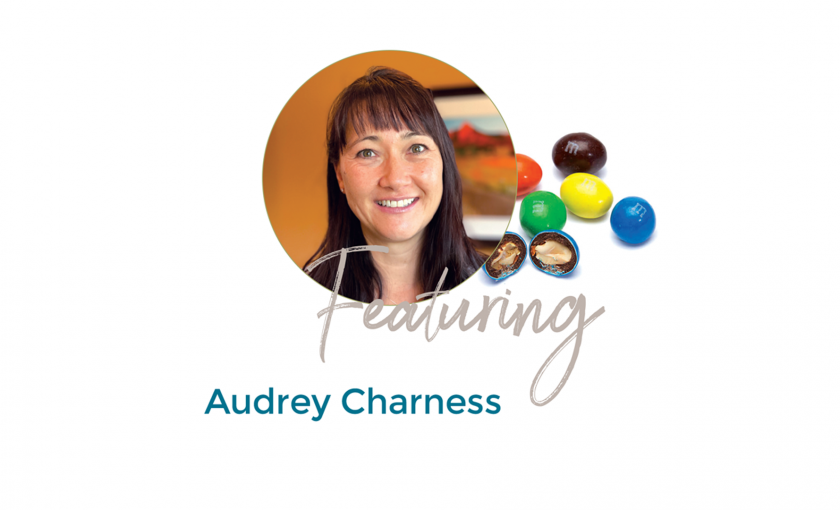 To really know Audrey Charness, you must be familiar with a famous piece of candy. The peanut M&M. Audrey is the Activities Director for Crossroads at Lakewood. Key to everything she plans for the residents is an approach she associates with that colorful and tasty treat.
As Audrey puts it, "A peanut M&M has three ingredients. The hard outer shell and chocolate, surrounding a peanut center. For me, our activities focus on three key factors. The body, the mind, and the spirit." And when you see Audrey in action, it is clear, body, mind and spirit are embedded into Lakewood's daily activities.
Audrey gained an appreciation for the elderly population in her early work life. It is ultimately where she decided to focus her studies and career. For Audrey, meeting and interacting with the residents is both amazing and inspiring. She finds the depth of experience and life that many represent, humbling. She sees the residents for who they are now, with a great appreciation of who they have been before they came to Crossroads.
Having experience in other larger senior care companies, she appreciates that she personally knows the people who run Crossroads Senior Living and that her opinion matters. "Crossroads," she says, "has a small family feel." In fact, it was Audrey who suggested that the west courtyards get a facelift, making them more safe, practical, and useful for outdoor activities. Within a couple months of making the suggestion, the work had begun.
Activities are a large part of the health and well-being of our Crossroads at Lakewood Memory Care community. We salute Audrey for her leadership, kindness, and expertise.
David Brillhart