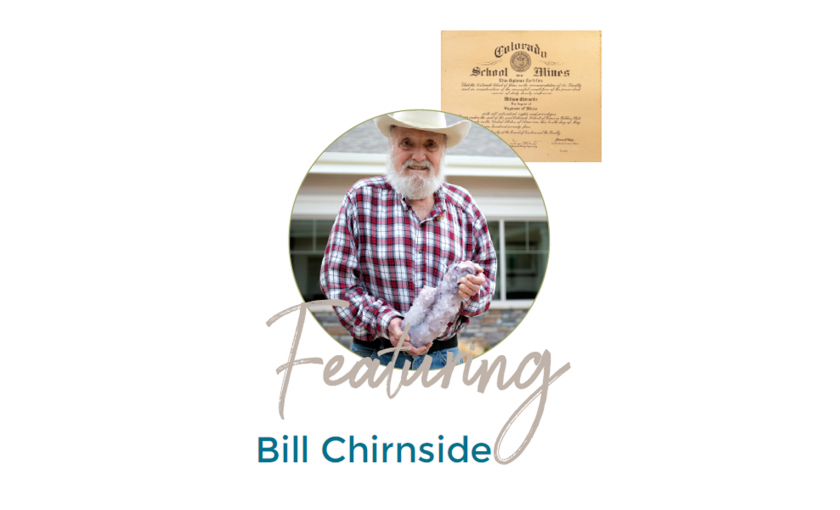 We would like to introduce you to our resident William (Bill) Chirnside. Since Bill was a small child, his family would take vacations to look at quarries.
For Bill's entire life he has loved rocks and minerals. Ultimately, Bill attended the Colorado School of Mines, graduating with a degree of Engineering of Mines. A degree etched into a metal plate.
Some of the highlights of his life were finding rare minerals, with his trained eye, many in Colorado, for which he received several awards.  Some of his finds can be seen at the Denver Museum of Nature and Science, as well as on display at the Colorado School of Mines.
It is our honor to now have him call Crossroads home and be an active member of our Geology Club.