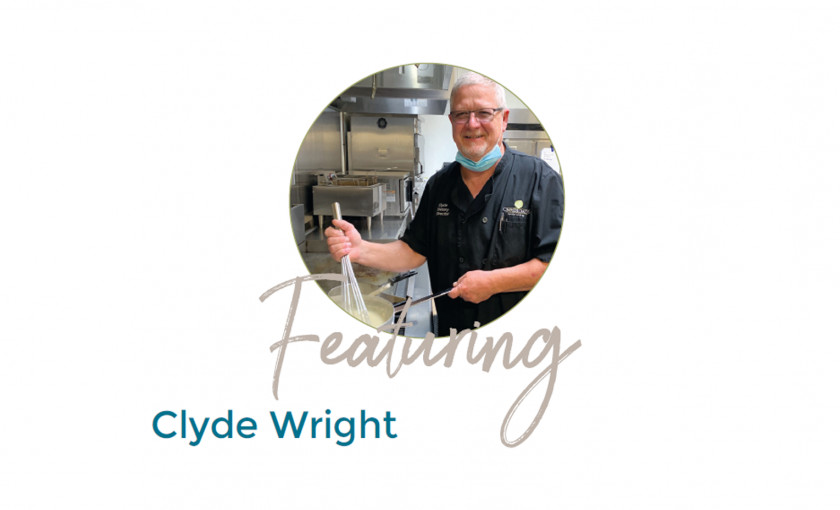 As a 6-year-old boy, Clyde had his first experience with dining at his mom's owned and operated truck stop. The seating capacity was only three picnic tables, but the lot was always filled with 60 to 70 trucks who were stopped for some good home cookin'. At the age of 16, Clyde took a job as a dishwasher at a restaurant, and one year later he was running the kitchen. During his 20 years of being in the food business he has owned two restaurants; one in Branson, Missouri and the other right here in Delta called Clyde's Caf. Clyde has spent the majority of his life in the food service industry in one way or another, and we are glad that he is now part of the Crossroads family as the Dietary Director.
"My goal is to make Crossroads a gem. I want to give the residents the best dining experience they can have in this type of setting," says Clyde. He has brought new ideas and teachings to the dietary staff and the quality of the meals has improved. The residents are regularly complimenting the kitchen on the tasty cuisine. Clyde is passionate about providing not only good tasting food, but healthy food. He likes to make everything in-house, including the sandwich buns. Clyde says "making food from scratch not only tastes better, but it is better for you."
Clyde joined the team only a few months ago and he is already saying, "I love my job". We hope you are able to come meet Clyde in person and join us for a meal very soon.