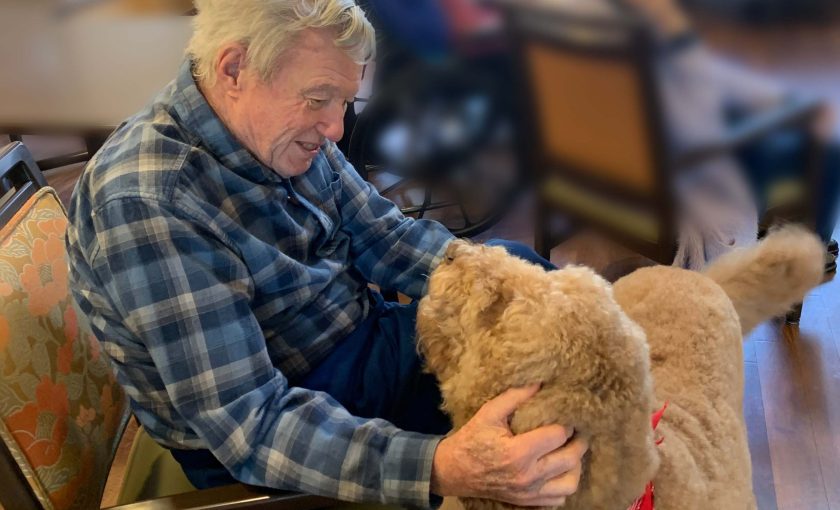 If you read this newsletter regularly, you might begin to think Crossroads at Lakewood caters primarily to Geologists. We've introduced you to resident Bob Higgins, a Geologist, and to Bill Chirnside who boasts a degree from Colorado's School of Mines. There is another man you need to know: David Sabila. David is a Geologist who worked for the United States Geological Survey. His work was his passion, always finding gems and minerals to add to his collection. A collection he gladly shares with our residents at our Geology club meetings.
His passion eventually came to include hot air ballooning. He fell in love with the thrill of near silence, floating into the vast blue sky and ultimately became the proud owner of two hot air balloons. They were affectionately named The Grape Escape and the Grape Adventure and became the basis of a hot air balloon business that gave many people hours of pleasure on David's air tours. David didn't limit his patron's joy to only what they experienced aloft. Back on the ground, David was king at smoking and barbecuing fine meats enjoyed by all after their sky adventure.
David has a welcoming smile and kind disposition. We are happy he is part of our Crossroads community.