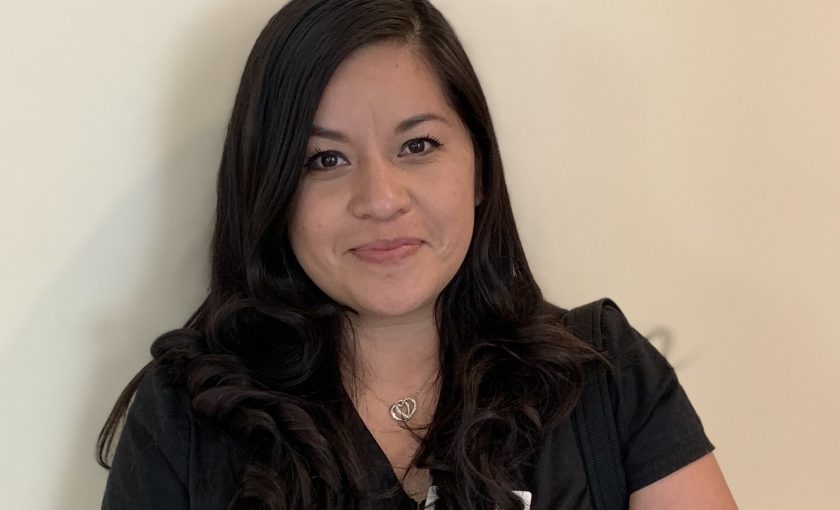 Torrance, CA, is where Maribel had spent the last 30 years. She is a new resident of Montrose and is a new member to the Crossroads management team. She brings with her a love for caring for others and 13 years of healthcare experience. She knew from the time she was a little girl that she wanted to be a nurse. Maribel started out as a CNA, then became an LPN. She is currently working on getting her RN.
Her mom was ill for many years and Maribel was her primary caregiver. She worked at a skilled care facility during this time as well. For 5 years she was a treatment nurse. "I like treatments. I am not afraid to look at wounds," says Maribel. Before she was a treatment nurse she was the charge nurse. She really enjoys the faced past environment of caregiving.
She did a short time in Arizona where she worked for a community like Crossroads that had independent living, assisted living and memory care. She was working in a management role there and really enjoyed it, but had to leave to go back to California.
She and her family moved to Montrose to be closer to her in-laws. She knew the Resident Services Director was the role for her because it was very similar to her role in Arizona, which she really liked.
When Maribel isn't at Crossroads, she enjoys spending time with her 4-year-old daughter, Breana, hiking, shopping, and traveling. Her favorite thing is seeing her daughter happy and smiling.
We, as Crossroads, are excited to welcome Maribel. Please feel free to say hello next time you are here or give her a call on the phone.