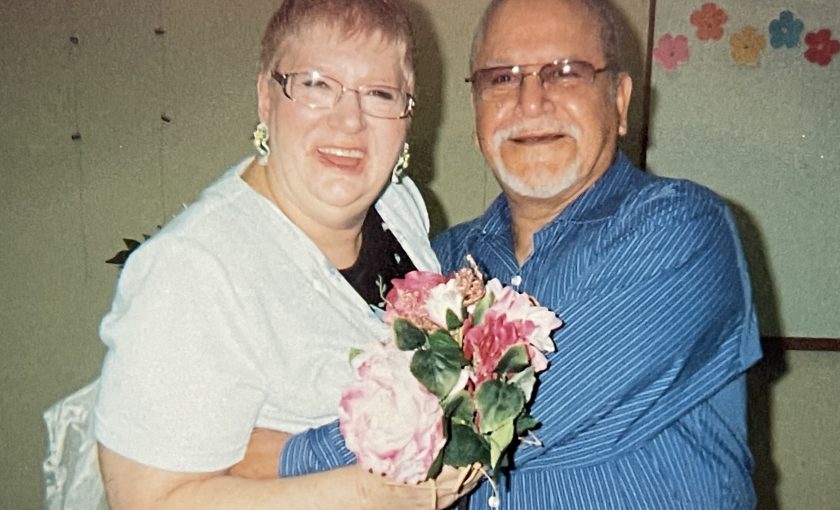 "He gave me the "high eyebrow." That's how Ruby Tamayo knew that Robert Tamayo was a person of interest. She was in church. It was there, Robert sat down beside her, gave her a look, and they've been sitting next to each other for the 21 years that have followed. Robert's attraction to Ruby was simple. "She is a lovely lady and she has spirit." Another word Robert uses to describe Ruby is "bubbly."
Ruby was happy to meet a Christian man who, during the year prior to their marriage, she saw how kindly he related to her and to his daughters. She liked what she saw.
What Robert didn't know about Ruby was that she loved to go camping. Robert said for him "where the pavement stopped that's where I stopped." But love conquers all things and the two of them learned that camping up in the mountains, lakeside, would be their ongoing passion.
Ruby, an addictions counselor and Robert a maintenance professional, couldn't wait for the weekend to come when they could hitch up their 22 foot trailer and head to places like Estes Park. And even now, Ruby and Robert are always ready for an outing. Whether Walmart, a museum, or the casino, they are ready to go.
For the veterans at Northglenn, Robert is a Vietnam vet. His job – minesweeper. He is thankful for God's watch-care during those perilous times.
Robert and Ruby like Crossroads at Northglenn because they feel safe. They don't worry about getting their medications and they certainly don't worry about eating. Robert says that when they first arrived, it took only 2 months to gain 20 pounds. He's had to learn how to regulate his ice cream intake. But when all is said and done, between the courtesy of the caregivers, the meals Cat produces, and the fabulous array of activities Gloria provides, Crossroads at Northglenn has become home.