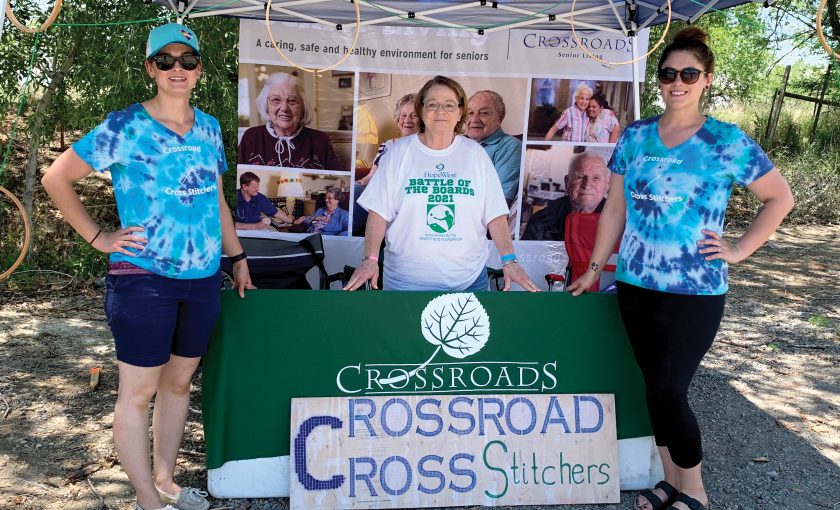 One of the things I enjoy most about Crossroads is the way we support and work with other organizations in our community. One of the organizations that we work very closely with is HopeWest and Hospice, from supporting events, to collaboratively providing care for our residents who are also their clients. In lieu of the Denim and Diamonds Gala, HopeWest hosted a corn hole tournament that we took part in.
The proceeds from this fundraiser went to their grief program that supports kids. Our team, the Crossroads Cross Stitchers, made up of Edith and Meghann, didn't win first place, but they sure had a great time. We are looking forward to brushing up on our throwing skills and bringing our A-game for next year's tournament.
We are also gunning for the Team Spirit Award that went to Colorow this year. Watch out for the Crossroads Cross Stitchers at the 2022 HopeWest Corn Hole Tournament!
Kylynn Wilson – Marketing/Admissions Director