July was a spectacular month full of fireworks
and Patriotic music playing on Independence Day.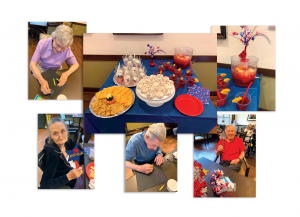 We celebrated our themed day with a
baseball party and later watched the
Home Run Derby. We wore our baseball pins,
ate Cracker Jacks, drank root beer fl oats
all while singing along to baseball hits such
as Take Me Out to the Ball Game.