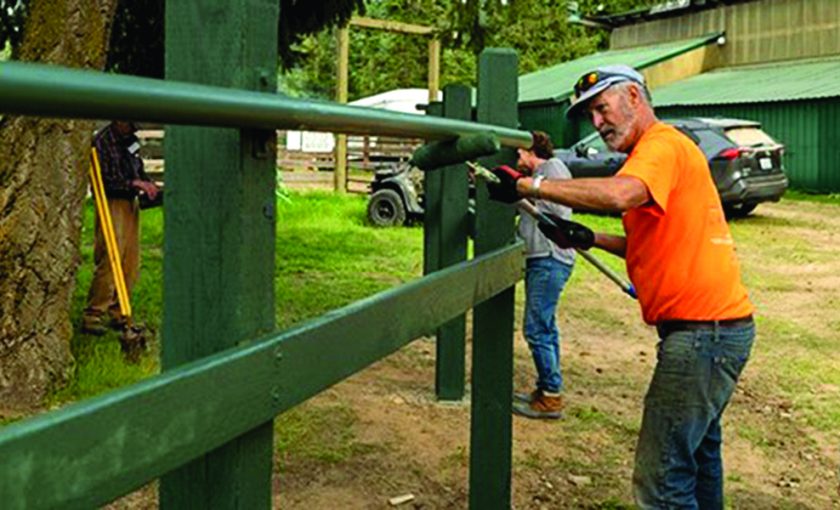 Maranatha Volunteers International has been focusing many of its volunteer opportunities right here in the United States during the Pandemic. One of their most recent successes was at Camp MiVoden, a summer camp and retreat center in northern Idaho.
The 91 volunteers who came from all over the states, worked on a number of tasks throughout the project, from landscaping, to cleanup, to new construction, and even building a new frisbee golf course. The volunteers also worked on the horse corral, creating a frontier theme.
For volunteer Melody Wheeler and her husband, Doug, serving at a summer camp connects them back to their own childhoods. "We both went to camp as kids, and we know that people gave to make our camps good. Those are memories we cherish, and it's a wonderful feeling to know that we've helped and improved a camp for kids today."
Each year, Maranatha works with organizations in the United States and Canada to provide volunteer labor for various construction or renovation projects at summer camps and retreat centers, schools, and churches, and saves thousands of dollars in labor costs. Learn more at www.maranatha.org.