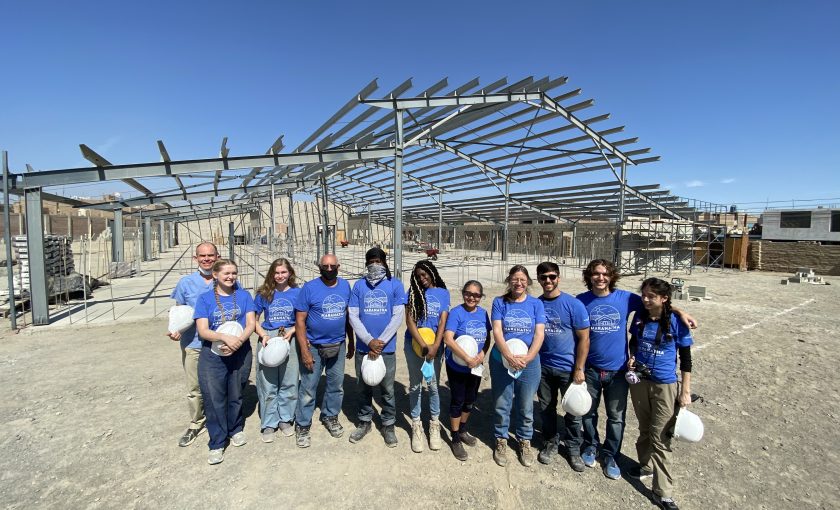 Despite the unpredictability of international travel, a group of volunteers made their way to Peru in November to help in the building of a large school complex in the town of Ica. The La Tinguiña Adventist school, when completed, will have 8 classrooms, administrative offices, restrooms and a large auditorium for indoor sports and convocations. Twenty-nine volunteers joined Maranatha's local team of construction workers to lay block and rebar on this massive school building.
Some volunteers also provided children's programs for the community while others created a makeshift eyeglass clinic where community members could come, try on, and choose donated reading glasses.
If you are interested in volunteering with Maranatha or supporting their mission to build better lives through construction, please visit their website at mararanatha.org. You can also learn more from the Maranatha Channel available just about anywhere via streaming. Capture the QR code to learn more about the Maranatha Channel at watch.marantha.org.