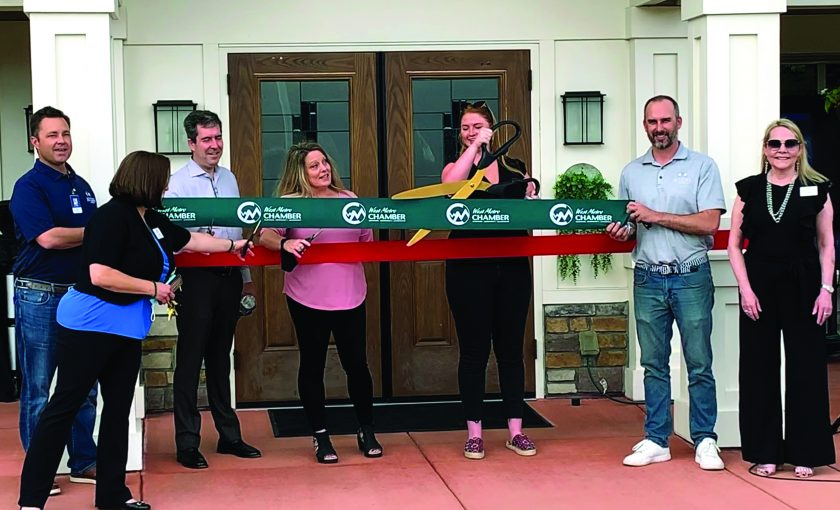 Don Noble, President of Crossroads Senior Living relays the mission spirit of LakewoodIf you were anywhere near Crossroads at Lakewood Memory Care on Thursday afternoon, May 20, you couldn't miss the crowd of people and the live brass ensemble. Many colleagues in the long-term health community, local city officials and other business and Lakewood professionals came to our official Grand Opening and Ribbon Cutting. The long overdue event was an opportunity to celebrate two things: The one-year anniversary (April 1, 2021) of Crossroads Senior Living being the Owner/Operator for Crossroads at Lakewood Memory Care and the new Crossroads Memory Care signs that were recently installed.
Joining the celebration was Don Noble, President of Crossroads Assisted Living, and his wife Laura, who dedicated the facility with prayer. Many guests were surprised to learn that, in the late 1990's, our sister organization, Maranatha Volunteers International, started Crossroads with the goal of taking care of seniors, and any income left over would go to charitable purposes, truly defining Crossroads as an organization which exists to make the world a better place. Making a difference in the world through taking care of the needs of others has been, and continues to be, part of the DNA of Crossroads.
The highlight of the event was live music provided by the Brass Ensemble from the Lakewood Symphony Orchestra, sponsored in part by Access Mobile Dental. Attendees also donated many valuable items on behalf of the Jeffco Action Center. We appreciate all who attended to celebrate with us!