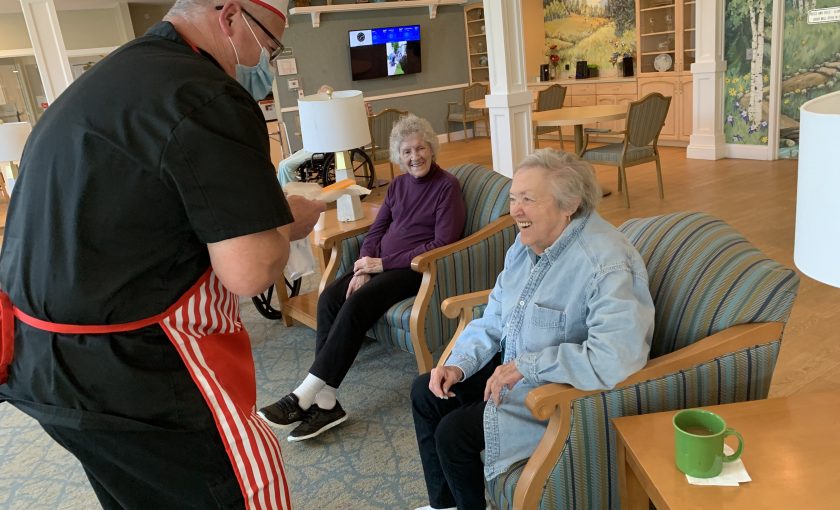 Nothing screams "summer" more than an ice cream truck. I could hear the upbeat music coming from what seemed like miles away. I remember hearing that music and feeling the panic set in of having to find mom, beg for money, and rush back to the street in that short time before the truck passed me by. Nothing made me drop what I was doing and act so fast as I did when I heard that music. Even now, as an adult, I hear that music and it brings a smile to my face.
Clyde wanted to re-create this moment for the residents but initially was going to wait until next year. Another staff member said "It's still summer, why are you waiting till next year" and that was enough to get the Ice Cream Man to stock his freezer and put on his hat and apron. Clyde started his journey on his tricycle with that music-making his way around the loop in memory care. He then rode the halls of assisted living ending his endeavor on the streets of independent living.
There were a variety of ice cream to choose from, but it wasn't free. Your favorite treat cost you either a high five, a fist bump, a smile, or a self-hug. The most popular currency was a high five. Next time you hear that music and see the Ice Cream Man coming on his tricycle, be ready for a sweet treat. But remember, it will at least cost you a smile.