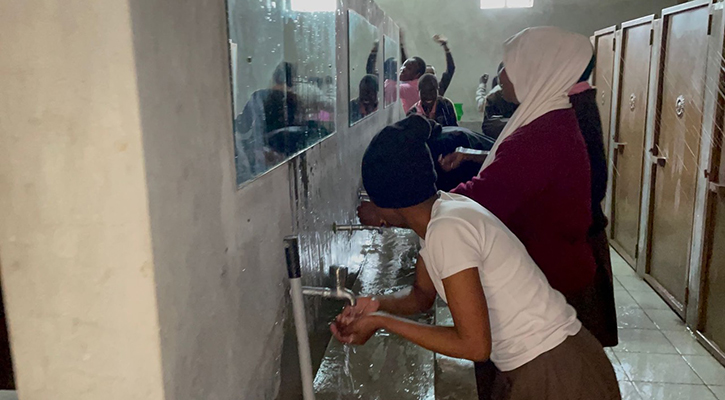 Maranatha Volunteers International's in-country crew in Kenya has continued to build new houses of worship, school buildings, and drill water wells across the country. At the Kajiado Adventist School and Rescue Center, new high school laboratories are nearly complete, and our crew recently finished plumbing that brings clean drinking water across the campus.
Maranatha previously drilled a well here, and now fresh water comes directly out of the taps in bathrooms, showers, and staff housing buildings throughout the property. The young women were astonished that they could turn a tap and have clean running water for a shower. Our well drilling team will be drilling at least six more wells in the near future.
Maranatha has been working in Kenya since 2016, building houses of worship, schools, and water wells. More than 650 structures have been completed so far. To see a comprehensive report on Maranatha, please visit maranatha.org.