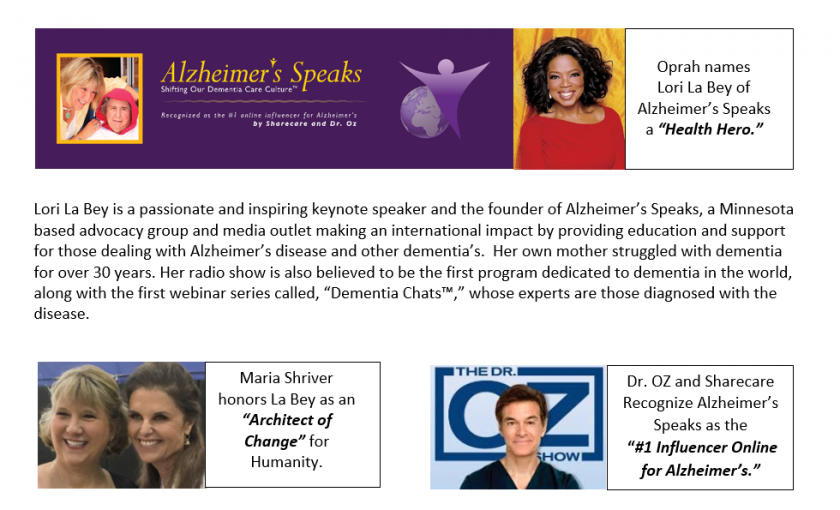 This program, presented by Lori La Bey, will take a new look at how we care for those living with dementia. Lori will share some of her personal stories, how we can change our attitude and percep- tion of the disease and how that will bring more peace and comfort to our lives. This talk is for any caregiver, professional, family or friend, who is a caregiver for someone with dementia.
Lori La Bey is the founder and CEO of Alzheimer's Speaks which has been recognized by Oprah as "Health Hero" for 2018, by Maria Shriver as an "Architect of Change" in 2016 and by Dr. Oz and Sharecare as the #1 Influencer Online for Alzheimer's" in 2012.
A light dinner and refreshments will be provided. Please RSVP to Kylynn at 970-874-1421 to ensure enough food and handouts.
You can learn more about Lori and Alzheimer's Speaks by going to alzheimersspeaks.com